Sore No More - Ricochet Spray / Skin Conditioner Fly Control (32 oz)
Sore No More - Ricochet Spray / Skin Conditioner Fly Control (32 oz)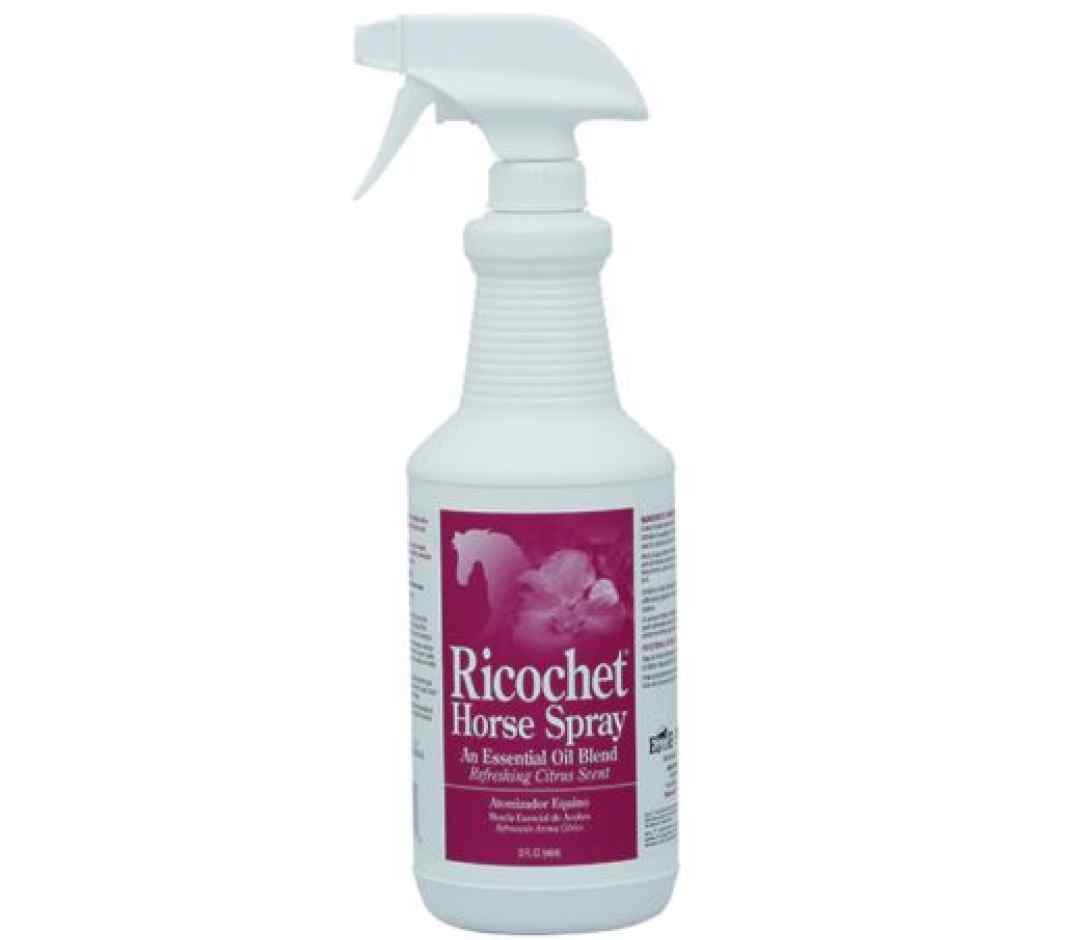 Sore No More - Ricochet Spray / Skin Conditioner Fly Control (32 oz)
此日期前最佳/ Best Before: TBC
Ricochet Horse Spray helps keep your horses coats shiny and healthy and resilient to the effects of skin rashes, rain rot and the like. We all want to help our horses be happier and more comfortable but traditional choices aren't always in our horses' best interest. Used all year round as a coat conditioner; Ricochet Horse Spray is the hands-down favorite to give you and your animal peace of mind.
Made in USA


USAGE
Shake Well
Pests are repelled by the scent, it is necessary to reapply frequently; or as needed
For Body: Spray liberally over body and legs at any time, especially before riding or turnout. You can spray onto fly sheets, blankets or bandages while in the barn or turned out.
For Face: Apply to a cloth and carefully wipe around muzzle and eyes. Keep approximately one inch away from eyes. Should any get in the eyes, rinse thoroughly with water.

INGREDIENTS
A blend of water, alcohol, witch hazel, sunflower seed oil, citronella oil, eucalyptus oil, neem oil, lemongrass oil, cedarwood oil, rosemary oil and tea tree oil.
---